PRODUCT DETAILS:
Cute Cappy the Train design on the right side; "Travel Safely" and Capitol Corridor website on the left
Color: Baby blue with gray trim and ear straps
Breathable, washable non-medical mask
100% woven cotton
Designed and sewn in Oakland, CA
Double-layered with filter opening
Filter not included - must be purchased separately 
Comfortable elastic ear straps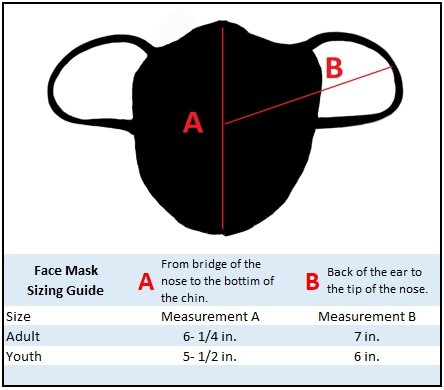 Measurements are approximate.
Please note:
This is a FINAL SALE item.
This is non-medical grade mask. It should not be used as a replacement for medical-grade personal protective equipment (PPE). BART makes no medical or protective claims for this mask. Please continue to follow CDC guidelines on slowing the community spread of Covid-19, like hand-washing and social distancing.
Check government websites for additional information and resources.