PRODUCT DETAILS:
Capitol Corridor logo is proudly displayed on the right side; "Travel Safely" with Capitol Corridor website on the left
Color: Navy
Breathable, washable non-medical masks
100% woven cotton
Designed and sewn in Oakland, CA
Double layered with filter opening
Filter not included - must be purchased separately
Comfortable elastic ear straps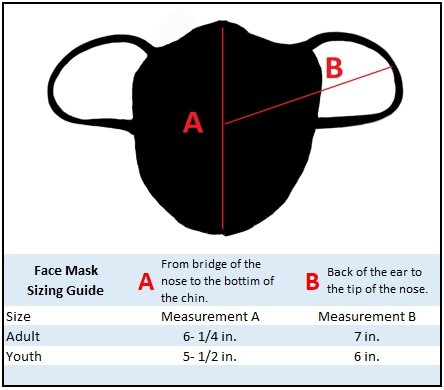 Measurements are approximate.
Please note:
This is a FINAL SALE item.
This is a non-medical mask. It should not be used as a replacement for medical-grade personal protective equipment (PPE). Capitol Corridor and BART make no medical or protective claims for this mask. Please continue to follow CDC guidelines on slowing the community spread of Covid-9, like hand-washing and social distancing.
Check government websites for additional information and resources.